Last updated February 15, 2022, originally created January 6, 2022
Announcing Woman in Data Science Datathon 2022
Hello Data Science community,
Women in Data Science is holding a global Datathon from January 6 to February 27 on Kaggle. This year's theme is climate change with focus on forecasting energy consumption. The dataset and challenge will be accessible to both beginners and experienced participants.
The WiDS Datathon aims to inspire women worldwide to learn more about data science, and to create a supportive environment for women to connect with others in their community who share their interests. Last year, there were nearly 4000 registrants with 1700 teams formed from over 85 countries in the world!
Registration
https://www.widsconference.org/datathon.html
Team Eligibility
The WiDS Datathon, which requires that at least half of each team be individuals who identify as women, brings people together across borders and backgrounds.
Resources
Kaggle Series: Exploratory Data Analysis of Netflix Dataset [Recording] Time: January 11, 2022 6pm PST Registration
Local Winner
The local winners of the Women in Data Science (WiDS) Worldwide Datathon 2022 presented their datathon solution during our Women in Data Science, Vancouver Conference on 25th March, 2022. The team members Sneha Jhaveri, Navya Dahiya, Rohit Rawat and Gautham Pughazhendhi are currently pursuing Master of Data Science at The University of British Columbia in Vancouver and would be graduating in June 2022. Besides their program being so accelerated and intense, they managed to secure 1st rank in Vancouver and 16th rank globally with sheer hard work towards this datathon. See their presentation on Predicting Site Energy Usage Intensity here.

Mentors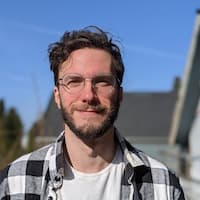 Claude is a Data Scientist at BrainboxAI, part of the R&D group in AI. His research focuses on using Machine Learning and Data Analytics to make commercial buildings more efficient. While working at BrainboxAI, he is also finishing his master's at UBC as part of the Building Decision Research Group. Before pivoting to research, he spent 4 years in management consulting focusing on Analytics in the natural resources industry, followed by 1.5 years as an entrepreneur in the prop tech industry. He also holds a Bachelor of Engineering in Aerospace Engineering from École Polytechnique de Montréal. Claude can be reached at [email protected].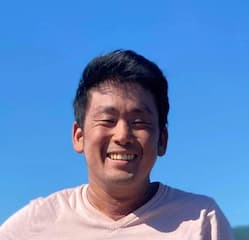 Sean is a data scientist based in Vancouver, BC. Currently, Sean works as an AI Engineer at Alida, where he develops machine learning solutions to augment Alida's existing market research and customer experience management products. During his time in academia, Sean developed computational and statistical methods to solve problems in fields such as genomics, infectious disease epidemiology, and natural language processing. In his spare time, Sean enjoys salsa dancing, learning French, and watching the latest Marvel or Star Wars show on Disney+. Sean can be reached at [email protected].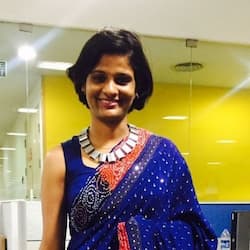 Usha is the world's first women triple Kaggle Grandmaster and she is ranked as one of the top ten Data Scientists in India for the year 2020 by Analytics India Magazine, Analytics Insight magazine for 2021 and has also been ranked as one of the top 150 AI Leaders and Influencers by 3AI magazine. She is a visiting faculty for a Master's program at Symbiosis Pune, India. She is serving as an editorial board member for international journals dealing with advanced study and research work. She serves as an advisory board member at CAIRE Research Lab and multiple startups. She organized NeuroAI which is India's first-ever research symposium in the interface of Neuroscience and Data Science. She also organized the Neurodiversity India Summit which is India's first-ever conference in Neurodiversity.